mindset. confidence. habits.
You've made the simple, life-changing choice to start chasing better results for yourself. Our life trajectory changes when we begin to demand better from ourselves and for ourselves.
Below you'll find a number of resources to help you build a stronger mindset, gain confidence & progress toward your goals, and forge winning habits. Our goal at Compete Every Day is to equip you with the resources to gain consistent progress in your life and become known as someone who can deliver results - for yourself and others. Welcome to Competitor Nation.
keep scrolling down to learn WAYS you can START WORKING TOWARD YOUR FULL POTENTIAL.
HEAR IT FROM OTHER COMPETITORS
"Compete Every Day keeps me in the right mindset & gives me that extra push 'when I don't feel like it.' It's a constant, positive reminder of what's important, my goals & that I'm the only thing standing in the way!"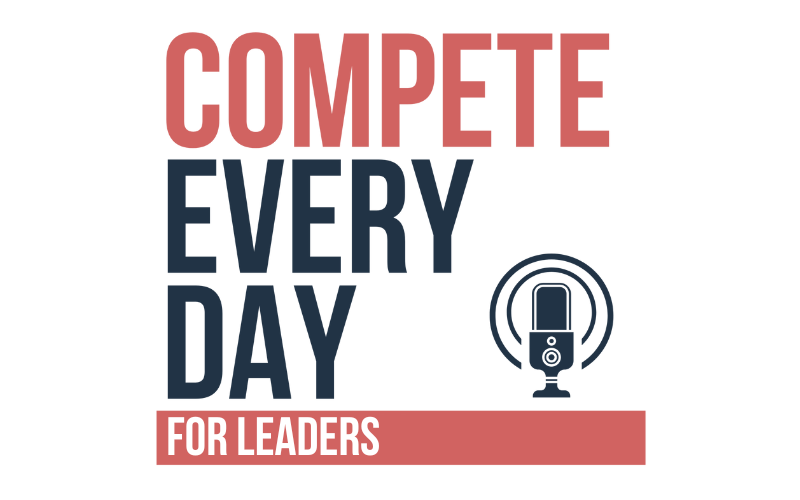 If you prefer reading, start with the book, Compete Every Day, and discover 7 key choices that separate Champions from the rest.
Science shows that what you wear influences how you perform. Pick up a fresh, comfortable shirt or tank that will keep you motivated every wear.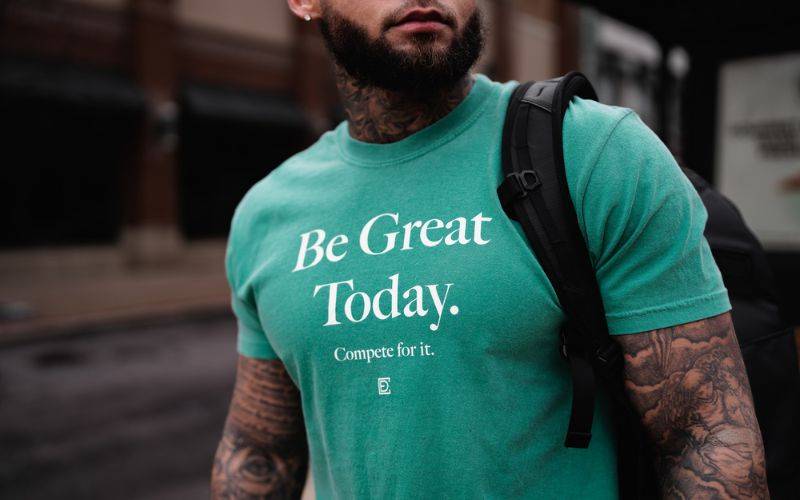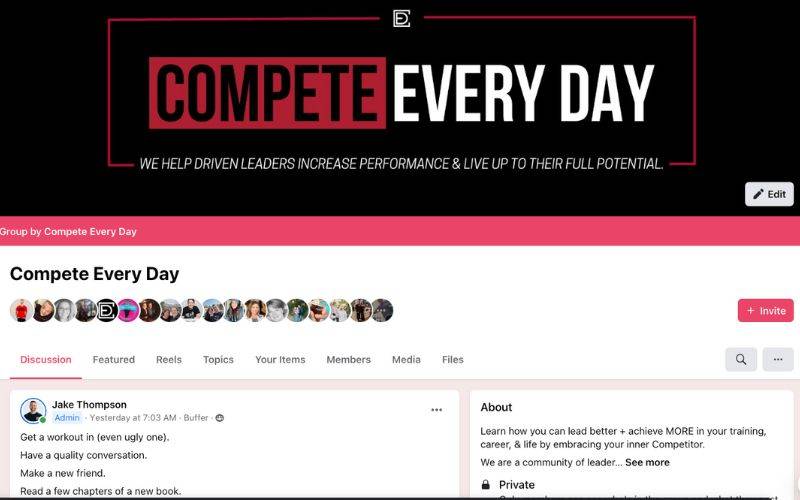 Network with other ambitious leaders in our free Facebook group. You'll connect with others, get daily motivation, and be in-the-know for our latest drops!
JOIN THE MORNING MOTIVATION CLUB
Start your mornings stronger by receiving an encouraging text from our founder to help you win the day, every day.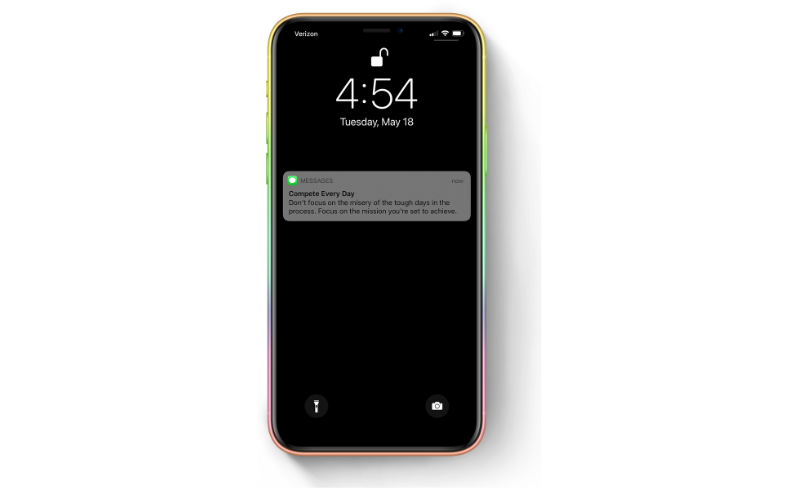 get SOMETHING actionable EVERY WEEK.
Sign up for Jake's free Saturday training email to pick up a new skill each week that will help you build a stronger mindset & more powerful life.