ARE YOU READY TO increase your performance?
Let's work together to build your Championship mindset so you can build your Championship career & life.
I teach people how to compete every day with themselves. By learning to win the day, we can excel in business and in life.
Through lived experiences as an athlete, entrepreneur and speaker, I've battle-tested and mastered skills to be successful. To achieving goals and making the impossible, possible. To being great, not just good enough.
The life we desire is closer than we think. It's the small shifts in our daily focus, mentally and practically, that build a winning life. I've helped teams, CEOs, athletes and students develop mental toughness, master consistency, and improve day after day. And I'm excited to help you.
We all have a gift inside of us, but it takes courage, systems, and a competitive mindset to access it. I'll show you how, so you're not sitting on the bench, waiting for life. Let's get to work.

Jake Thompson / Chief Encouragement Officer + Performance Coach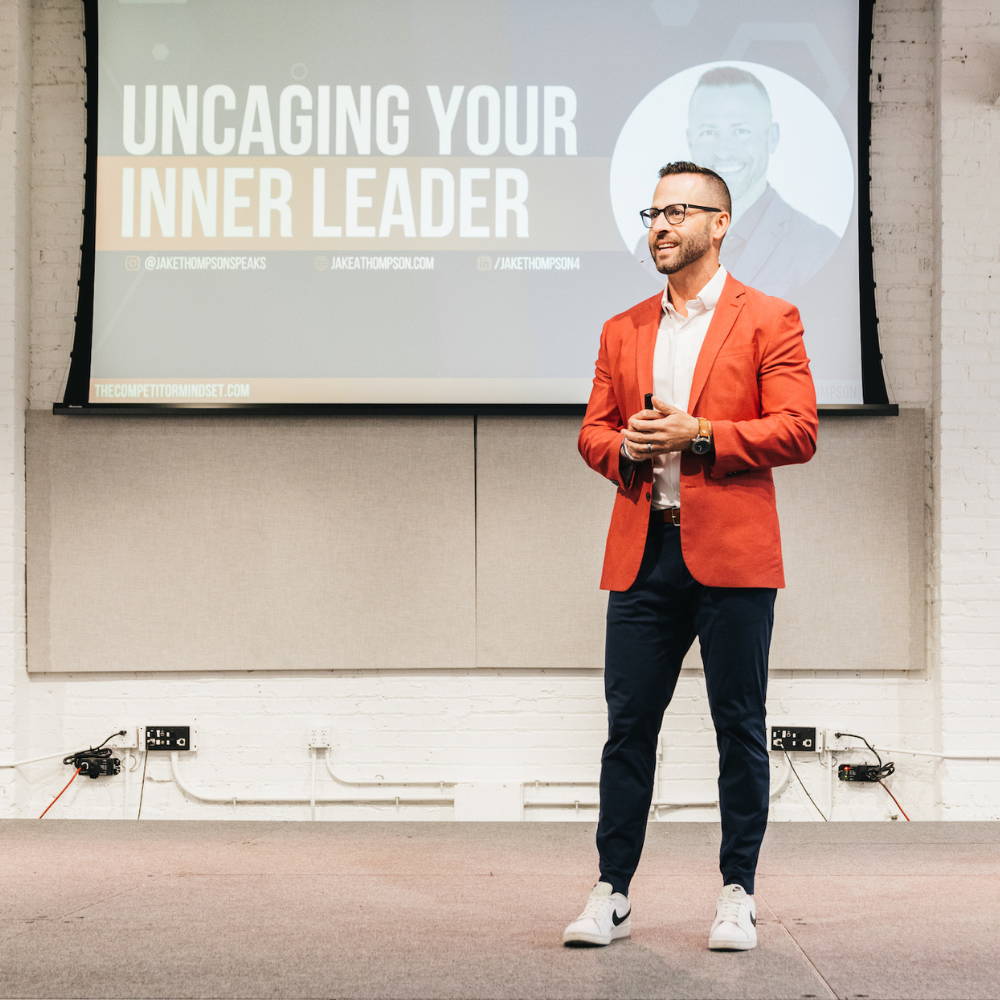 READY TO CHANGE YOUR CAREER OR LIFE?
Here are four ways you can start the process toward victory.
Learn how Jake's team workshops on culture & winning habits can help your people elevate their productivity & output.
If you prefer reading, start here and discover 7 key choices that separate Champions from the rest.
If you want to improve your results, start by improving your mindset & what goes into it. Multiple new, short episodes every week.
READY TO CREATE YOUR ADVANTAGE?
Learn how Jake's 1:1 coaching & mentoring programs have helped numerous executives & professionals take their game to the next level. If interested, apply below.
Join thousands of leaders receiving my free weekly guide on leadership & performance.